Another Good One Passes Away
Virginia Mayo, one of the best looking gals in Hollywood in the 40's and 50's
died
Monday.
She was in quite a few of my favorite films, especially as the perfidious and high maintenance wife of returning war veteran Dana Andrews in
The Best Years Of Their Lives
.
She aparently enjoyed one of the few life-long marriages in Hollywood...good for her!
RIP Virginia. Thanks for the great performances.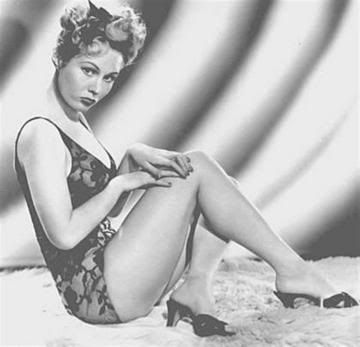 UPDATE -
And know we learn that Ruth Warrick, who got her break portraying Emily Monroe Norton Kane in the masterpiece
Citizen Kane
, has
passed away
over the weekend. She was 88.